Consistently discover great
product

ideas

Acclaim Ideas helps product teams to find, prioritize and validate new features and product enhancements.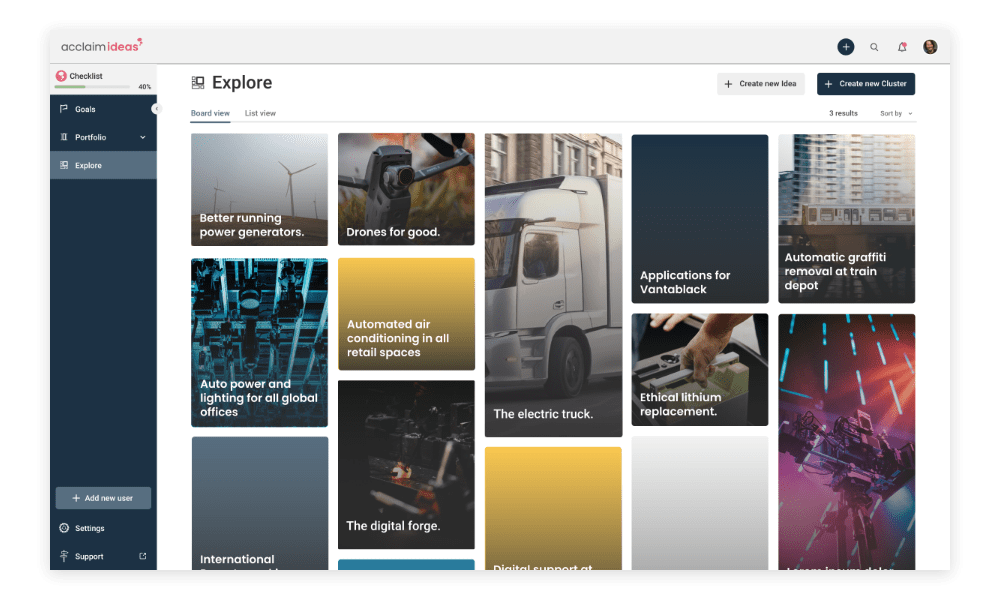 "Acclaim Ideas is a great solution for innovation leaders because it gives you visibility of the whole process, from vision through to delivery, and it allows you to measure and track the data in real-time."
Hannah Keartland
Innovation Consultant
"I'm sold. As someone who ran an innovation team, I would 100% use Acclaim Ideas to manage the whole portfolio...Acclaim Ideas will allow innovation teams to break free from siloes and engage the rest of the business in the innovation process."
Paul Bolofo
Former Innovation Lead, Citi
"Most innovation management platforms are pretty weak once you get into them. Yours is far more robust than the majority of platforms I've seen in this space…"
Cris Beswick
Innovation Consultant & Author
"Atos are using Acclaim Ideas as a means of challenging our business change and transformation team to ideate around key organizational challenges, before assessing, selecting and validating them."
Matt Cresswell
Senior Technical Consultant, Atos
"We see Acclaim Ideas as a great platform for structuring innovation, enabling our cross-functional teams to work through new ideas to measurable outcomes. And especially useful in these times of home working."
Jeremy Fitton
CEO, Skylifter
Previous
Next
Establish a rigorous and predictable
discovery

process.

Great ideas can come from anywhere. Acclaim Ideas gives you a consistent methodology for capturing and validating ideas, so you can build the product your users really want.

A proven methodology
Establish a proven and consistent workflow that any organization can use to manage their discovery backlog.

Metrics and dashboards
Measure, manage and optimize product discovery with detailed reporting on the volume and viability of new ideas.

Total strategic alignment
Successful product strategy requires strategic alignment. Prioritize ideas that work towards objectives and deprioritize those that don't.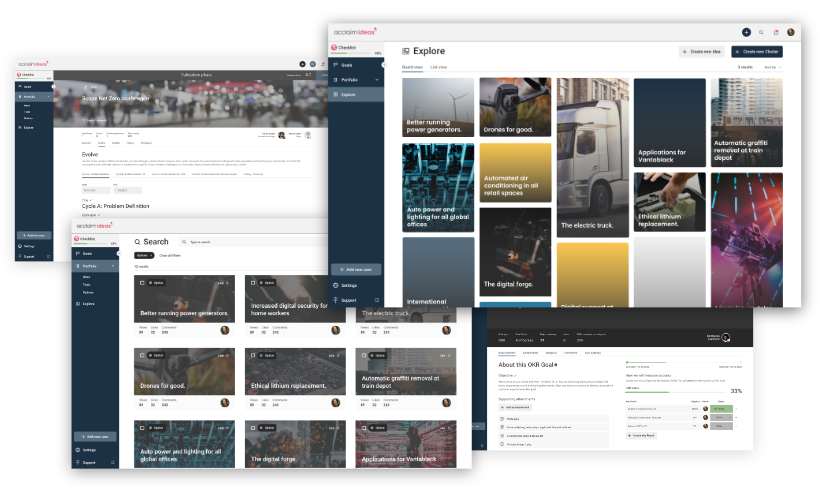 Focus your resources on the
ideas

that matter most

Most product teams have far more ideas than they can deliver. Acclaim Ideas helps you find, prioritize and validate the ideas your users need the most, so you can build the product they

really

want.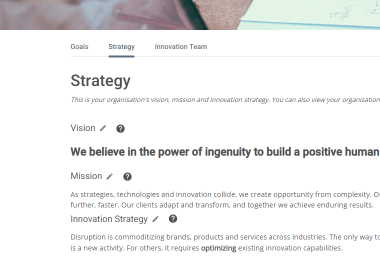 Strategy
Define your user needs and product vision.

Campaigns
Set challenges or objectives and track your progress toward achieving them.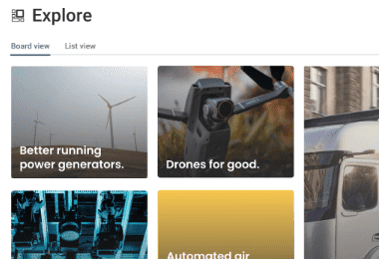 Explore
Capture ideas and prioritize them through user engagement.

Tests
Design experiments to test and validate your discovery backlog.

Options
Analyze your portfolio and select the best mix of ideas to deliver.

Analytics
Measure the volume and viability of new product ideas.